Easter Holiday Closure Dates
Dry-Treat Head Office will be closed on Friday 3rd April (Australian EST) for the Easter holiday break.
Last Day for Orders: Thursday 2nd April (Australian EST) / Wednesday 1st April (US Time)

Orders received after will be processed on Tuesday 6th April (Australian EST) / Monday 5th April (US Time).
We hope you have a safe and happy Easter!
Case Study: Belgian Home Clean and Seal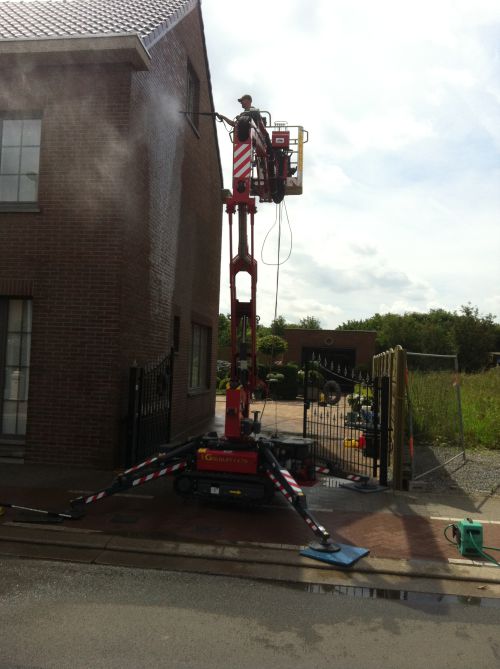 Located in the Flanders region of Belgium, the town of Nieuwkerken-Waas is home to some of Europe's most beautiful architecture. Unfortunately, this home was not among them. The outside bricks walls have been repeatedly stained. The owners requested the surfaces be cleaned and sealed to prevent further staining. This is why HANAFINN Oxy-Klenza™ and STAIN-PROOF Original™ were selected for the project. To read the full case study click here.
Our case study page is one of the most visited on our website. Every case study we publish is permanently located there. If you would like to promote your company with a job that you have recently completed using a product from the Dry-Treat range, email marketing@drytreat.com with your name and phone number. Please put 'case study' in the subject line. Include a description of the project with some great quality images.
Tradeshow News
Xiamen Wrap Up: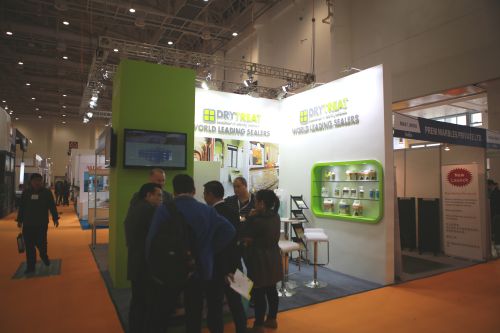 The Xiamen stone fair is the largest stone show in China and one of the biggest in the world. The four day event held earlier this month showcased an enormous variety of natural stone, innovative technology and tools in the industry. Dry-Treat was there, exhibiting our innovative and exciting sealing and cleaning products to a mass of local and international visitors.

Coverings:



Just a reminder that next month Dry-Treat will be attending the Coverings tradeshow in Orlando, USA. We can't wait to showcase our world leading range of sealing and cleaning products. We'll be in stand 2851, so if you're attending come say G'day!

Natural Stone Show:



On April 28-30 Dry-Treat will also be exhibiting at the Natural Stone Show in London. The event is the UK's leading natural stone show. The latest industry design and trends will be on display as well as the world's leader in sealing technology (us!). If you are attending don't hesitate to visit us! We'll be in stand D20
A Marathon for the Mars Rover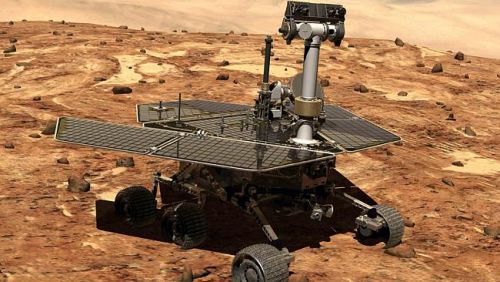 Source: AP
This week marks a milestone in space discovery. Launched in 2004, Opportunity, the Mars Rover has just travelled 26.2 miles (42km). This is significant as it is the furtherest any human enterprise has travelled on another planet. Opportunity was deployed on Mars to learn more about its environment and potential to support life.
Back on Earth, in the Northern Hemisphere spring has arrived which means it's nearly pool season. Common pool coping materials such as sandstone, limestone and travertine are at risk of salt spalling if left unsealed. Over time salt crystals can break off pieces of a material which can ruin the appearance and lead to more serious damage.
To prevent a surface from looking like it belongs on Mars, seal it with DRY-TREAT 40SK™. The impregnating sealer and surface consolidator creates a deep water-repelling barrier, significantly reducing the formation of salt spalling and other damage. DRY-TREAT 40SK™ will also help strengthen soft stones.