Case Study: Edwardian Home Restoration Project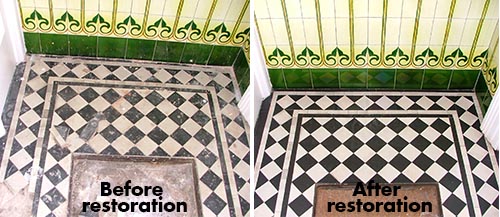 Steve Sinnott is one of our Accredited Applicators in England, specializing in restoration of Victorian Geometric Encaustic Tiles. This particular project was completed in 2013.
If you are interested in how he works, he has provided detailed notes on his projects which is downloadable at www.heritagetiling.com.
View full case study on our website. Download the PDF.
Our case study page is one of the most visited on our website. Every case study we publish is permanently located there. If you would like to promote your company with a job that you have recently completed using a product from the Dry-Treat range, email marketing@drytreat.com with your name and phone number. Please put 'case study' in the subject line. Include a description of the project with some great quality images.
Product Update: HANAFINN Stain-Repella™
We have renamed HANAFINN Ole-Repella™ to
HANAFINN Stain-Repella™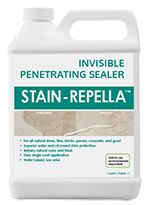 Stain-Repella™ is a penetrating, invisible and breathable water-based sealer which protects porous surfaces against stains to keep surfaces looking great.
Deeper Penetration - Stain-Repella's sealing molecules are engineered to be much smaller than your average impregnating sealer for better penetration, even into dense materials, such as granite.
Stronger Bond - Stain-Repella's smaller molecules wedge themselves better into small nooks and crevices (stronger mechanical bonds). The hydrophylic atoms, which enable the molecules to adhere to the treated surface, are better arrayed for superior adhesion. These 2 factors also give Stain-Repella™ a longer lifespan than common penetrating sealers.
Superior Stain Protection - Stain-Repella's deeper protective barrier stops water traveling right up to the surface where it might cause visible damage. Stain-Repella's liquid repelling atoms are also arrayed for maximum repellence, providing superior stain protection.
Suitable Surfaces Include:
All natural stone, tile, brick, paving, concrete, masonry and grout
Floors, driveways, patios, paths, building facades, bathrooms, kitchens, stone countertops, pool surrounds, garages, eating and entertaining areas
For more information and to find a stockist/applicator, please click here.
Hanafinn Trifold Brochure PDF.
Specifier Product Guides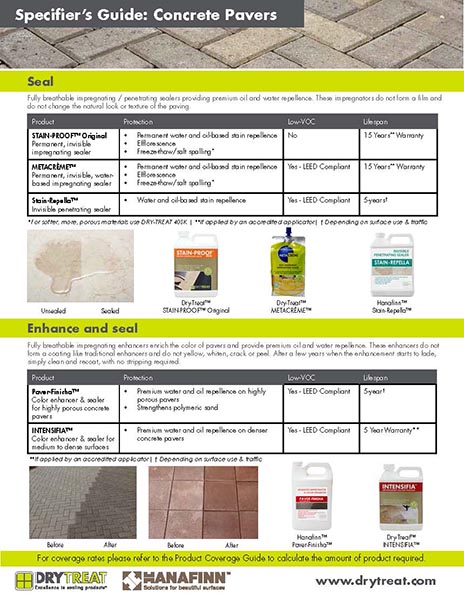 We have compiled a series of specialized guides to make it easier for you to specify your next project.
These are available on our page www.drytreat.com/specifier-guides.html as downloadable PDFs.