Bronte Residence
Surface Type: Travertine | Product Used: STAIN-PROOF Original™ | Completed: March 2014
Applicator: BTS Sealing | Phone: 0418 766 237 | Email: simon@baileytradeservices.com.au
---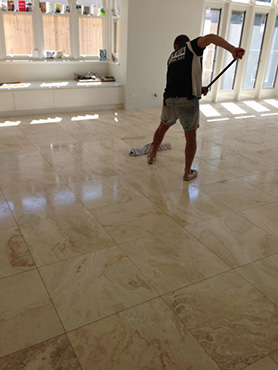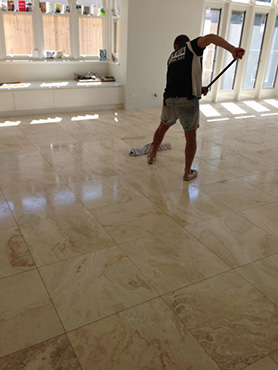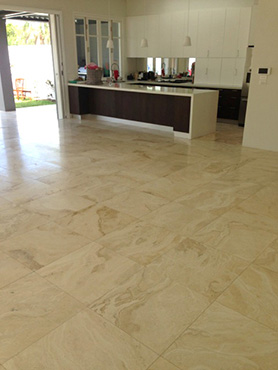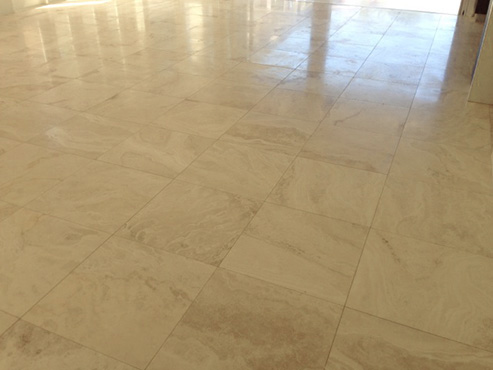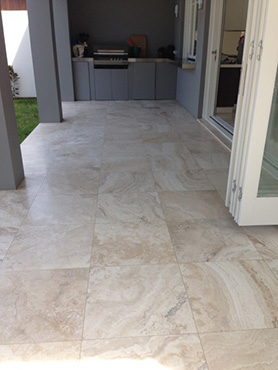 THE PROJECT:
This Bronte residence is set in Sydney's beautiful eastern suburbs. The owner wanted the travertine tiles that cover 210 sqm (2100 sq. ft.) of the house indoors and outdoors to be sealed. The kitchen, dining room, pool surround and cabana are frequent entertaining areas, vulnerable to water and oil based stains.
SPECIAL REQUIREMENTS:
Sealer must stand up to UV light exposure.
Treated surface must become easier to clean and stay looking good for as long as possible, withstanding cleaning processes and traffic.
The look and finish of the surface has to be retained.
THE DRY-TREAT SOLUTION:
STAIN-PROOF Original™ was chosen for the project.
The travertine floor tiles will be exposed to high amounts of traffic as those areas of the house, indoors and outdoors are in regular use which means food and liquid spills is a constant issue. For this reason STAIN-PROOF Original™ was used because its superior penetration and water and oil repellency will stop food and liquid spills from causing permanent staining.
STAIN-PROOF Original™ permanently bonds to the material through a chemical reaction deep inside the pores where it is not affected by UV light. The sealer's permanency means it does not need to be re-applied regularly so the cost and effort of maintenance is reduced. STAIN-PROOF Original™ comes with a 15-year performance warranty when the product is applied by a Dry-Treat™ Accredited Applicator.  
---
Tagged : Stain-Proof Original, Australasia, Residential, Travertine
---