50-Storey New Orleans Hotel
Surface: Precast Concrete | Product Used: 40SK Consolidator & Water Repellent | Completed: March 2015
Applicator: Stone & Glazing Consulting | Phone: (972) 539-4059 
---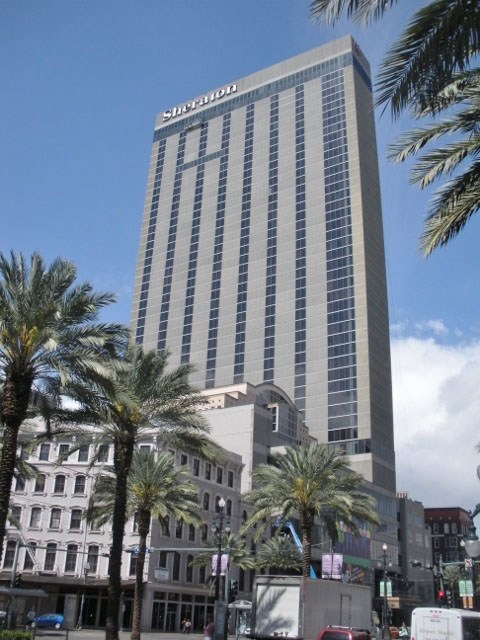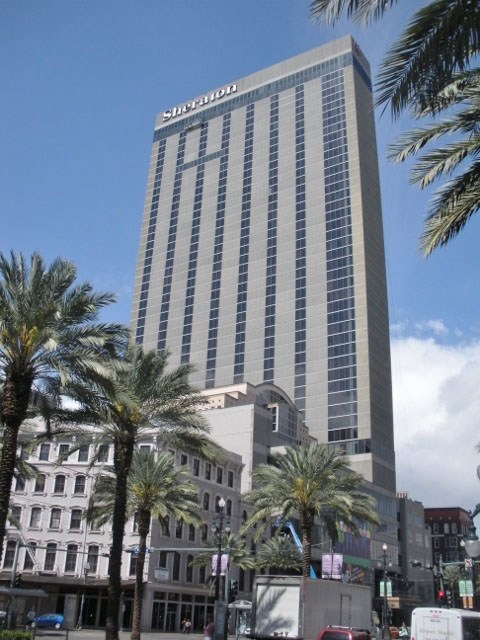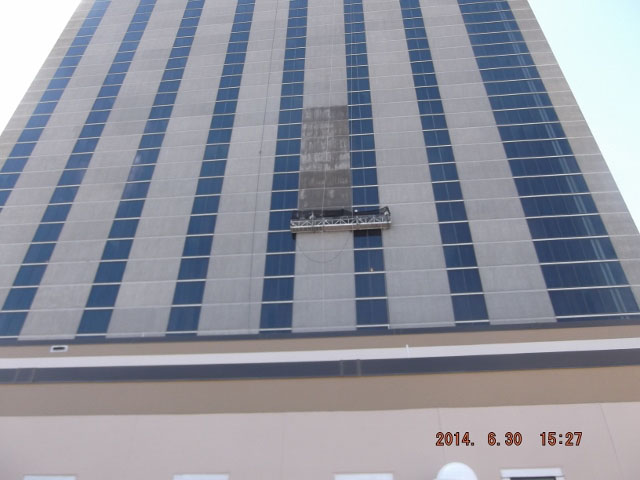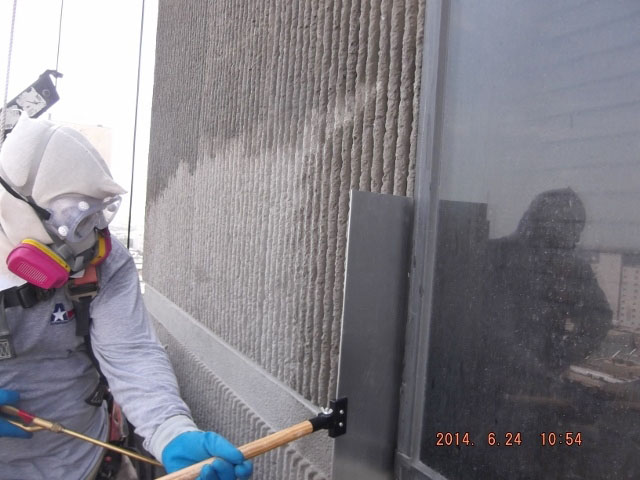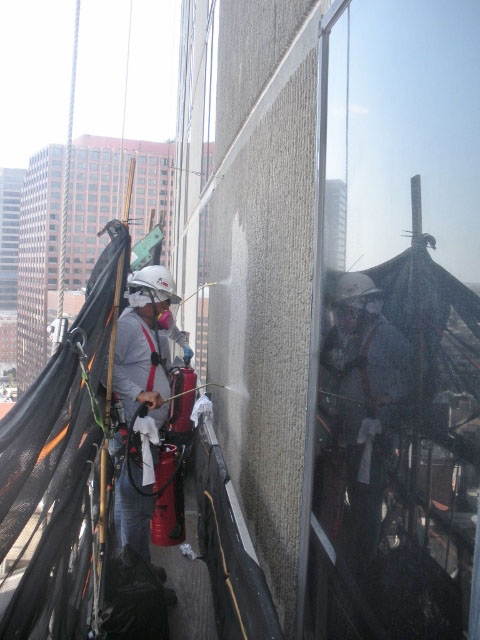 THE PROJECT:
Sheraton New Orleans has recently undergone a $50 million renovation. The 50-storey hotel is located in historic Canal St. The external surface of the building is clad in precast concrete. To keep the external appearance of the hotel looking good and protect it from picture framing, efflorescence, and spalling, the best possible protection was needed. Stone & Glazing Consulting (SGC) was contracted with the challenging task of treating the 50-storey building from top to bottom. Test panels were treated with many competitor sealing manufacturer's products. STAIN-PROOF 40SK Consolidator & Water Repellent, formerly known as DRY-TREAT 40SK, was selected as 'best in class' for treating the building.
SPECIAL REQUIREMENTS:
Superior water repellence 

Consolidation of the surface to protect against spalling

Superior breathability, to ensure easy escape of moisture inside the material

The keep the surface looking good for longer and make cleaning quicker and easier

Sealer must not alter the appearance of the surface
THE STAIN-PROOF® SOLUTION:
40SK Consolidator & Water Repellent is a consolidator and permanent water repellent for softer, more porous materials. It strengthens porous materials by 30% to 40%. The smaller sealer molecules penetrate deeper and bond permanently to the material. The consolidation & water repellent barrier of the sealer provides protection from damage caused by water and salt ingress including freeze-thaw spalling, salt spalling, picture framing and efflorescence.
To maximize penetration, SGC applied multiple coats of 40SK Consolidator & Water Repellent wet on wet. A custom mesh enclosure was installed on their scaffold to stop overspray landing on vehicles or pedestrians.
---
Tagged : 40SK Consolidator & Water Repellent, North America, Commercial,Public, Concrete
---