Dallas Cowboys Stadium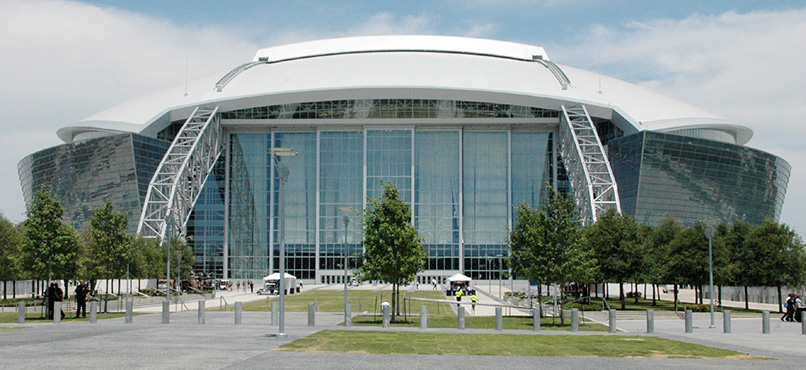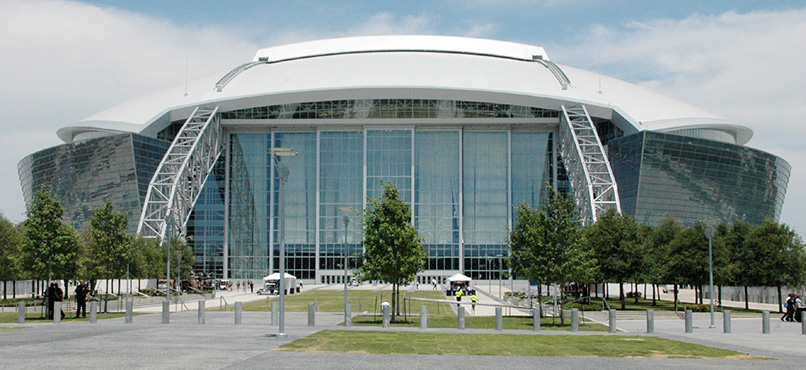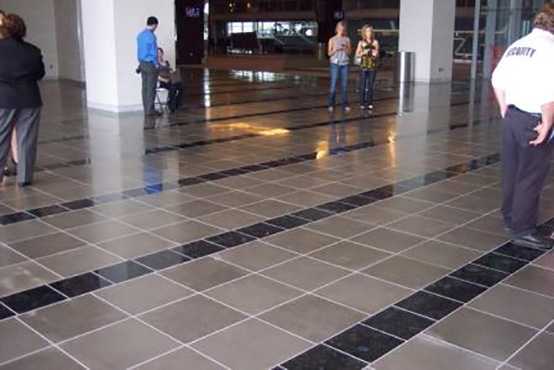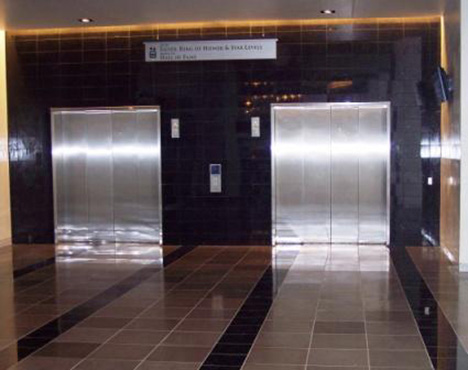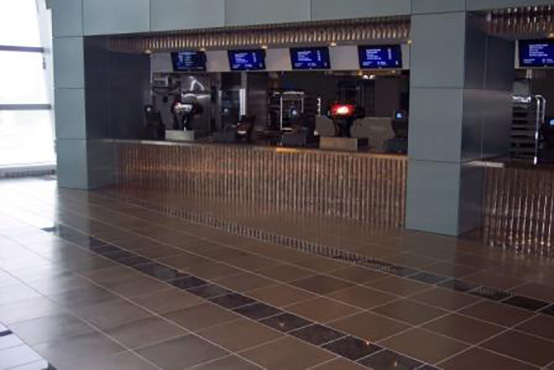 THE PROJECT:
Home of the NFL Dallas Cowboys the stadium has been described as a 'Palace', with facilities designed in a style befitting a 5 star resort. It is the largest domed stadium in the world and along with major sporting events the facility can be used for motor cross, rodeo and livestock shows.
Designed by Dallas based Architectural Firm and built by Manhattan Construction Co. HKS, it cost an astounding $1.15 Billion to build, making it the most expensive sports venue ever built. The stadium has seating for 100,000 people, 300 luxury suites, club seating, bars, social spaces and a pro shop. Jerry Jones, Texas billionaire, owner and prime mover behind the building, wanted to build a stadium that was unlike any before it. He wanted a stadium that didn't just look like the future but one that shapes it. His aim was to create a stadium experience that would surpass any experience fans could get at home.
When first entering the stadium you are struck by the sense of luxury created by the rich and extensive use of stone. The main concourse is a field of Sadlerstone tiles accentuated by bands of Galactica granite. Feature walls are adorned with Limestone and Granite while the luxury suites feature a wealth of natural stone including marble and granite counter tops. STAIN-PROOF® Premium Impregnating Sealer, formerly known as STAIN-PROOF Original™, was chosen to seal the Sadlerstone areas.
SPECIAL REQUIREMENTS:
There were a number of stringent prerequisites for choosing the sealer for this project:
Superior water and oil stain repellency.

Longevity – so regular costly and disruptive re-application is not required.

The look and finish of the surfaces had to be retained.

Sealer must not affect the look of slip resistance of the already smooth Sadlerstone surfaces.

Sealed surfaces should be easier to maintain and clean – withstanding commercial alkaline cleaning chemicals.
THE STAIN-PROOF® SOLUTION:
It was of particular importance that the sealer used did not change the slip resistance of the floors - because Premium Impregnating Sealer works from inside the pores of the material and does not form a coating, the slip resistance and the look of the surface are not affected.
The sealer's deep penetrating; permanent bonding properties mean the sealer does not have to be replaced unless the treated surface itself is damaged. Premium Impregnating Sealer is also invisible and has negligible effect on breathability, allowing harmful moisture from underneath to escape freely, instead of staying trapped underneath the tiles where it can cause bacterial growth, corrosion and damage to the concrete structure of the building. 
---
Tagged : Premium Impregnating Sealer, North America, Commercial, Sadlerstone
---