Hamilton Island Residence
Surface Type: Cobb and Co Slate | Product Used: INTENSIFIA™ | Completed: September 2014
Applicator: Australia Blue | Ph: 0414 858 185 | E: johrina@australiablue.net
---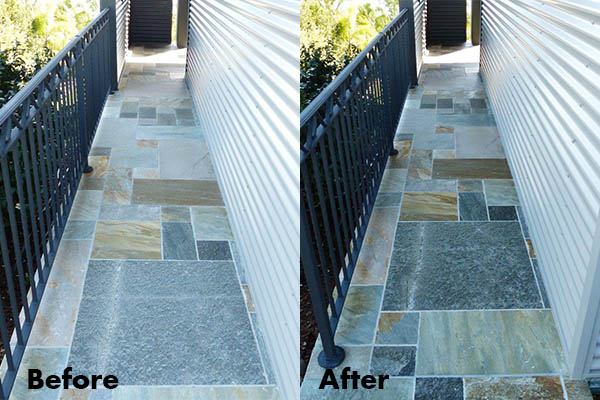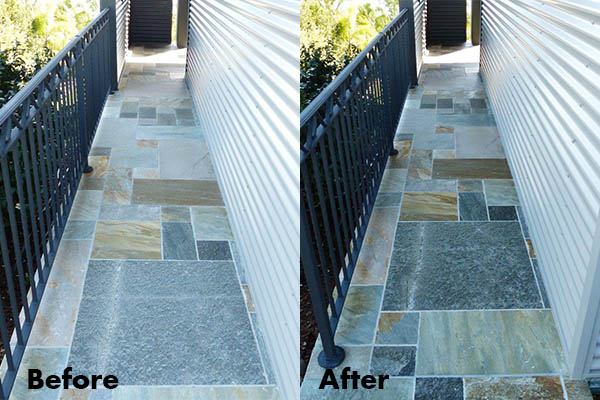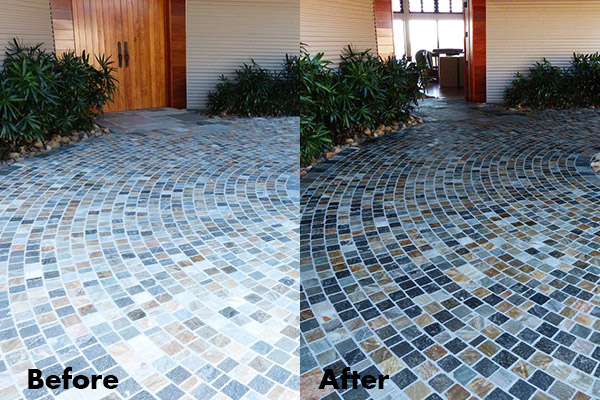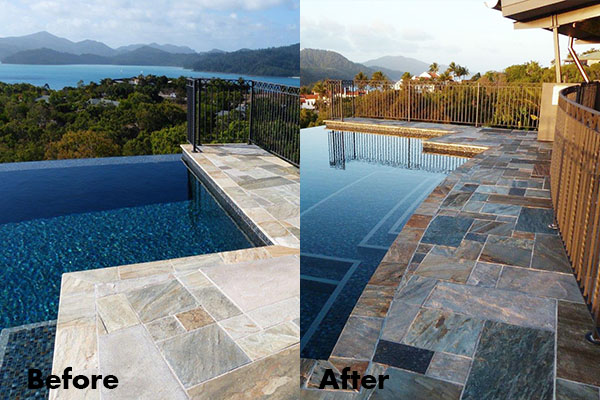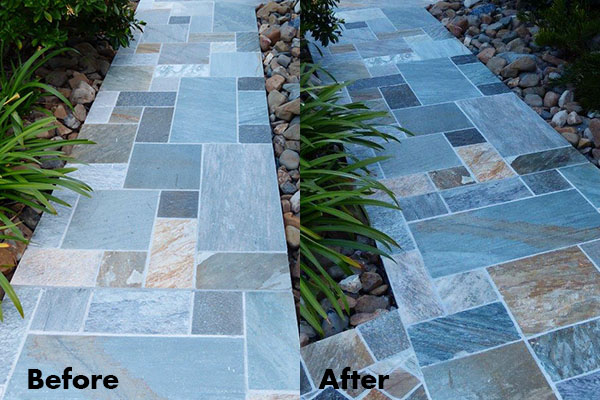 THE PROJECT: 
Hamilton Island is a popular Great Barrier Reef tourist destination in Queensland, Australia. It is located just off the coast of Queensland. Johrina from Australia Blue was tasked with the enhancing of 658sqm (6580 sq ft) of slate in one of Hamilton Island's Residential property.
SPECIAL REQUIREMENTS:
Deep color enhancement
Superior water and oil-based stain protection
To keep the surface looking good for longer

THE DRY-TREAT SOLUTION:
The special requirements for the project called for INTENSIFIA™. The enhancer and sealer combination will provide lasting protection from water and oil-based stains while providing deep colour enrichment. The water and oil repellency makes the surface easier to clean and keeps it looking good for longer. Dry-Treat offers a 5-year warranty on INTENSIFIA™ when applied by Accredited Applicator.
---
Tagged : Intensifia™, Australasia, Residential, Slate
---