Ho'o Pomoka'i Mosaic Mural
Surface Type: Stone Mosaic | Product Used: Color Enhancing Sealer | Completed: November 2013
Applicator: Higher Standard Tile & Stone | Phone: (808) 214-4364 | Email: ihomza@higherstandardtile.com
---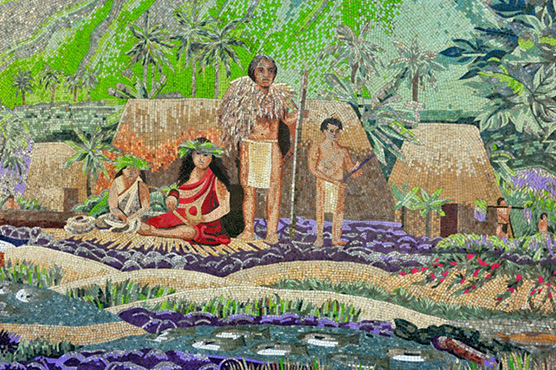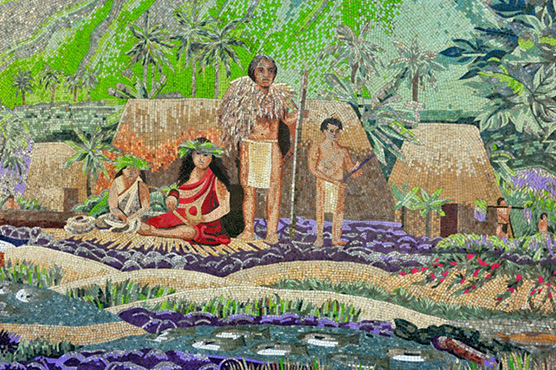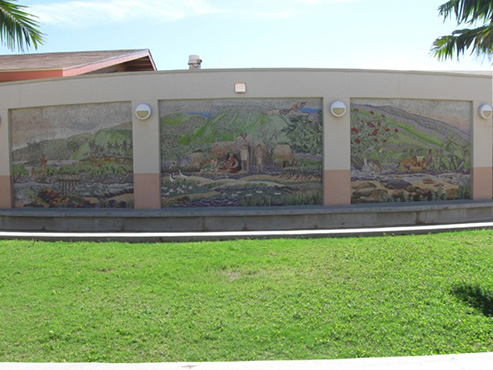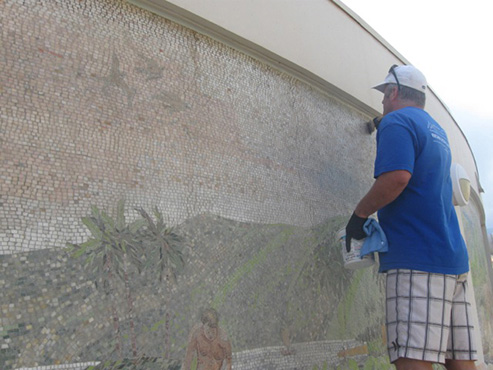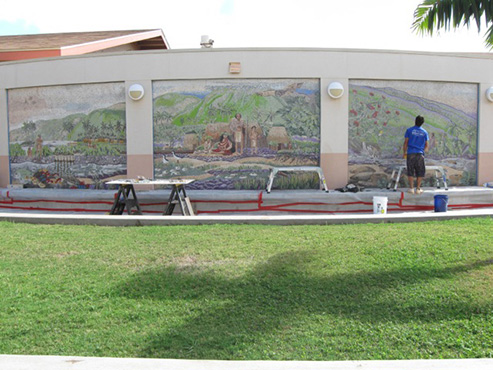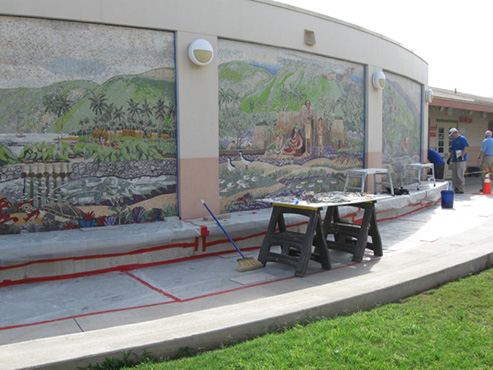 THE PROJECT:
A mural for a Hawaiian elementary school painted by Phil Sabado was converted into the Ho'o Pomoka'i mosaic stone mural. The artwork highlights the importance of a balance between how people use the land and the conservation of nature. The Ho'o Pomoka'i mural is part of the school's curriculum, educating students about how to preserve natural resources for future generations. The mural is made up of over 20 different colors of natural stone. It is split into three panels each measuring 8 x 12 feet. The mural is displayed outside on a concrete wall in the school's courtyard. This leaves the mosaic stone tiles exposed to regular downpours and UV light.
SPECIAL REQUIREMENTS:
Treated surface must become easier to clean and stay looking good for as long as possible 

Superior water repellency 

The sealer must enhance the colour of the surface

THE STAIN-PROOF® SOLUTION:
STAIN-PROOF Color Enhancing Sealer, formerly known as INTENSIFA™, was chosen for this project. 
The Ho'o Pomoka'i mural will be outdoors with no cover from rain. Water that penetrates into the pores of the mosaic tiles will cause staining. The colors of the mural needed to be enhanced without forgoing long lasting protection. For this reason Color Enhancing Sealer was used because it provides superior water repellency and a deep enrichment of the natural color of a stone.
Color Enhancing Sealer is the ultimate combination of enhancer and impregnating sealer, providing deep colour enrichment plus unrivalled water and oil repellence. The UV-resistant enhancer will not discolour crack or peel over time. Color Enhancing Sealer retains the wet slip resistance and breathability of surfaces. The enhancer is also environmentally responsible producing low VOCs throughout its exceptional 5+ year lifespan. 
---
Tagged : Color Enhancing Sealer, North America, Public, Mosaic Tiles
---