McMahons Point Residence
Surface Type: Sandstone | Products Used: Alkaline Cleaner & Premium Impregnating Sealer
Completed: 2010
---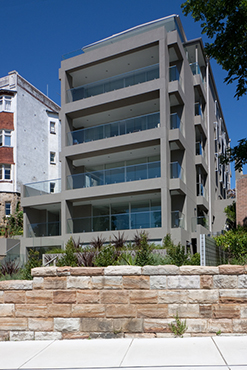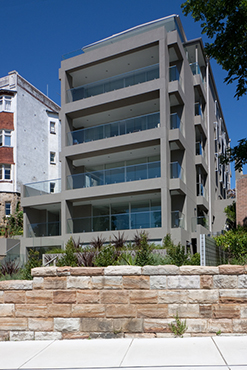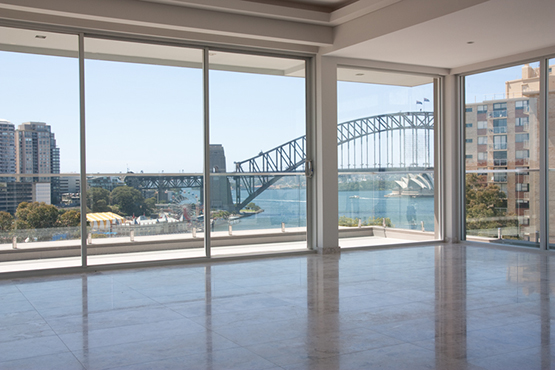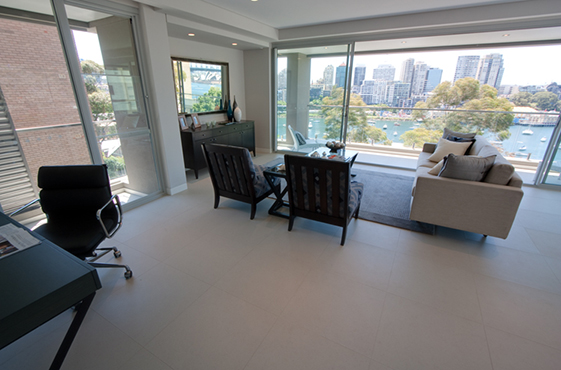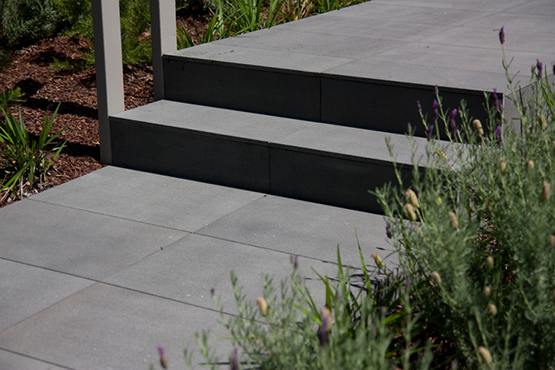 THE PROJECT: 
McMahons Point in Sydney is known for its proximity to Sydney Harbour and all that it offers. On the downside, it is exposed to air-born salts from the harbour. At this newly-renovated apartment building, the exterior sandstone required cleaning before being sealed. STAIN-PROOF Alkaline Cleaner, formerly known as Oxy-Klenza™, plus pressure washing was the method of choice for cleaning, followed by STAIN-PROOF Premium Impregnating Sealer, formerly known as STAIN-PROOF Original™. 
SPECIAL REQUIREMENTS:
There were a number of stringent prerequisites for choosing a cleaner and sealer for the external standstone on this project:
Cleaner must designed for natural stone. 

Environmental choice.

Sealed surfaces should be easier to maintain and clean – withstanding commercial cleaning processes and alkaline cleaning chemicals.

Superior water and oil stain repellency.

The look and finish of the surfaces had to be retained.
THE STAIN-PROOF® SOLUTION: 
The cleaning process of the exterior sandstone wall required a combination of:
Alkaline Cleaner

 formed into a paste to apply horizontally; and

Pressure washing
From an environmental viewpoint, the unique odourless technology of Alkaline Cleaner is safer to use than traditional chlorine based cleaners. Alkaline Cleaner decomposes quickly into oxygen, water and natural salts, making it the better choice for the environment. Alkaline Cleaner can perform a range of cleaning from cleaning grease and grime to removing stains caused by mold, algae and leaf marks on a wide range of surfaces such as patios, public areas, swimming pool surrounds, driveways, eating and entertaining areas. 
Once clean, Premium Impregnating Sealer was chosen, with particular importance on protecting against water and air-borne salts coming from the harbour. Surrounding trees and other vegetation also meant that stains from leaves would also have to be cleaned off easily. Premium Impregnating Sealer bonds permanently inside the pores by a process of chemical reaction, actually becoming part of the molecular structure of the treated tile. So Premium Impregnating Sealer does not have to be re-applied regularly. A 15 year performance warranty is available when a surface is treated with Premium Impregnating Sealer by a STAIN-PROOF Accredited Applicator.
---
Tagged : Alkaline Cleaner,Premium Impregnating Sealer, Australasia, Residential, Sandstone
---