Melbourne Cricket Ground
Surface Type: Granite and Bluestone | Product Used: Premium Impregnating Sealer  | Completed: 2005
Applicator: Apex Stone Projects Pty Ltd | Phone: (03) 9360 0133 | Email: pringle@apexstone.com.au
---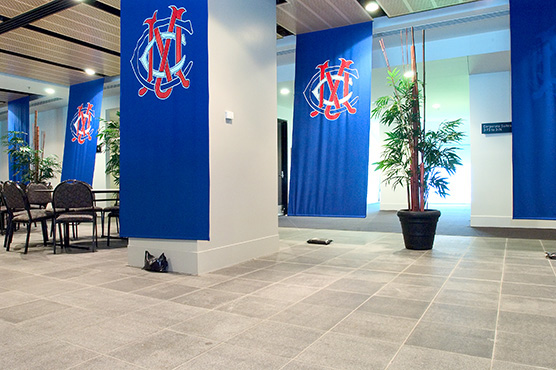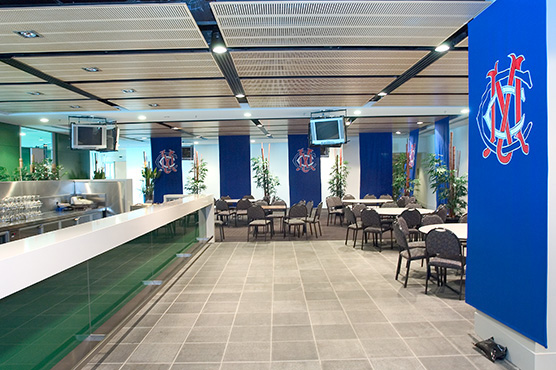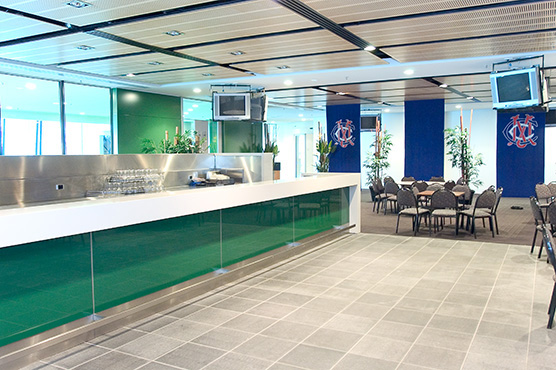 THE PROJECT:
The Melbourne Cricket Ground has been a landmark in the city of Melbourne for generations. For over one hundred years the ground has hosted cricket and football matches, concerts and Olympic events.
In recent times, however, it was becoming apparent that the older stands which formed part of the ground were too small to cope with the increasing number of spectators and guests. In 2002 it was announced by the Victorian Government that the northern side of the ground (consisting of the Ponsford Stand, Members Pavilion and the Australian Gallery of Sport & Olympic Museum) were to be demolished and rebuilt.
Grocon Construction was chosen to carry out the rebuilding of the stands, while Apex Stone Projects were contracted to seal the porous surfaces inside the new stands. The three regions needed to be sealed included two Members Bar areas and the main foyer entrance to the Ponsford Stand.
SPECIAL REQUIREMENTS:
Superior water and oil repellence

Maintain wet slip resistance of surfaces

Stands up to commercial cleaning and high volume traffic

The Natural look of the surfaces has to be maintained



THE STAIN-PROOF® SOLUTION:
The newly built areas of the stadium were to accommodate thousands of spectators each year. Repeated staining of the granite and bluestone surfaces was a prime concern, especially in the Members Bar areas where food and drink would be served regularly. The protection applied could not make the surfaces slippery or alter their original colour.
For this reasons STAIN-PROOF Premium Impregnating Sealer, formerly known as STAIN-PROOF Original™, was chosen for the project. Its superior penetration and water and oil repellency will stop water, food and liquid spills from causing permanent staining. Premium Impregnating Sealer permanently bonds to the material through a chemical reaction deep inside the pores where it is not affected by commercial cleaning processes. The sealer does not affect the wet slip resistance of a surface and also retains its natural. Premium Impregnating Sealer comes with a 15-year performance warranty when the product is applied by a STAIN-PROOF Accredited Applicator
---
Tagged : Premium Impregnating Sealer, Australasia, Commercial, Bluestone,Granite
---