National Library of Uzbekistan
Surface Type: Marble | Product Used: Premium Impregnating Sealer | Completed: May 2012
Applicator: Megapoxy Hellas | Phone:  +30 210 6625117 
---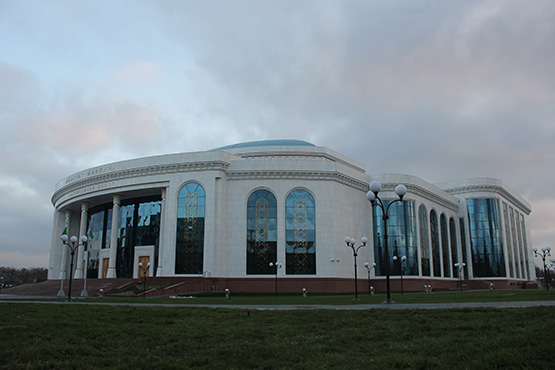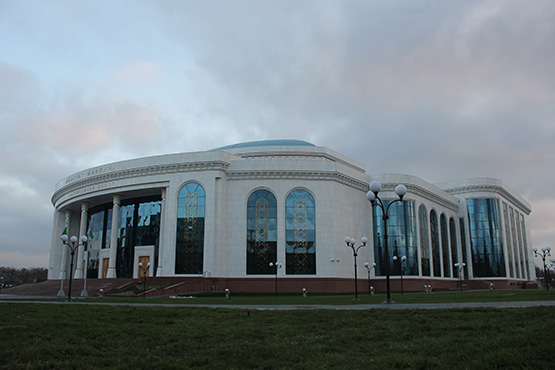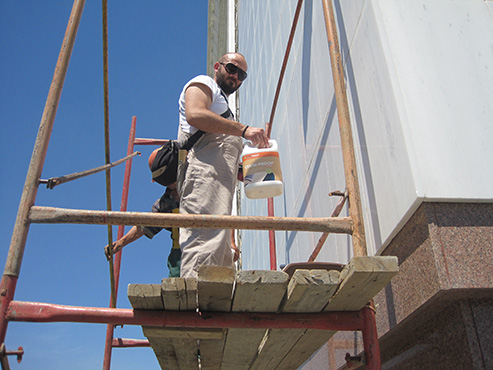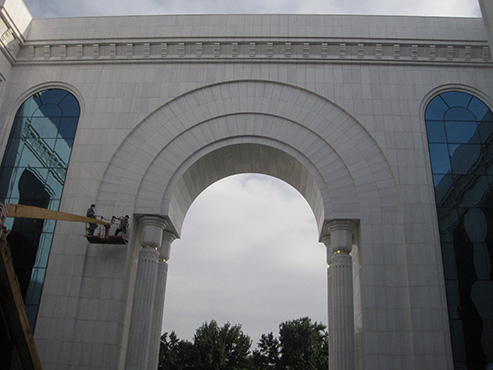 THE PROJECT:
STAIN-PROOF's flagship sealer, STAIN-PROOF Premium Impregnating Sealer, formerly known as STAIN-PROOF Original™, was used recently in Tashkent, Uzbekistan, sealing over 129, 166 sq. ft. (12, 000sq.m) of the National Library. Megapoxy Hellas, STAIN-PROOF's distributor for Greece won the important project and oversaw the sealing process. This was a huge task, which required a great deal of professional equipment, including two high-level cherry pickers and vast scaffolding systems. The job was completed in 20 days, thanks to the commitment and hard work of the professional crew.
SPECIAL REQUIREMENTS:
The special requirements for sealing the materials during production were:
Sealer must not alter the original look.

Sealer must be water and oil repellant.

Sealed surfaces must be able to be easily maintained with simple cleaning methods.

Sealer must be permanent.

 

THE STAIN-PROOF® SOLUTION:

Premium Impregnating Sealer makes the treated indoor and outdoor surfaces permanently oil and water repellent, so that spills remain up on the surface, where they can be easily mopped off. Premium Impregnating Sealer will cure enough in 8 – 10 hours for the surfaces to be used, so sealing can be performed after-hours without interrupting traffic. Surfaces treated with Premium Impregnating Sealer are much easier to clean with use of regular cleaning methods. Premium Impregnating Sealer bonds permanently with the treated material and does not alter the original look of the surface. A 15 year performance warranty is available when Premium Impregnating Sealer is applied a STAIN-PROOF Accredited Applicator. 
---
Tagged : Premium Impregnating Sealer, Europe, Public, Marble
---