Palm Beach Residence
Surface Type: Sandstone and Limestone | Products Used: 40SK Consolidator & Water Repellent and Premium Impregnating Sealer | Completed: 2009
Applicator: OzShine Stone & Tile Pty Ltd
---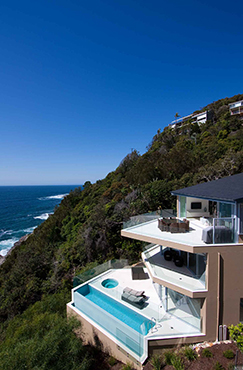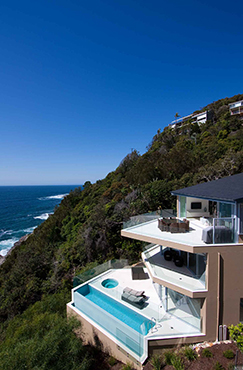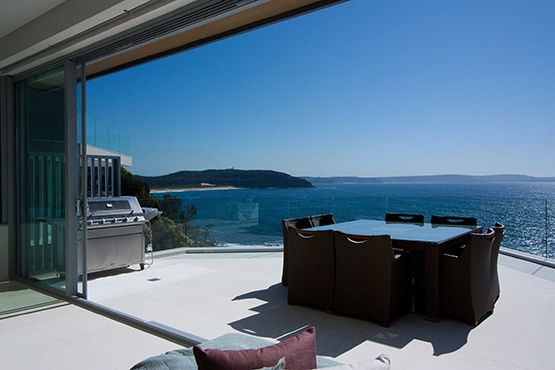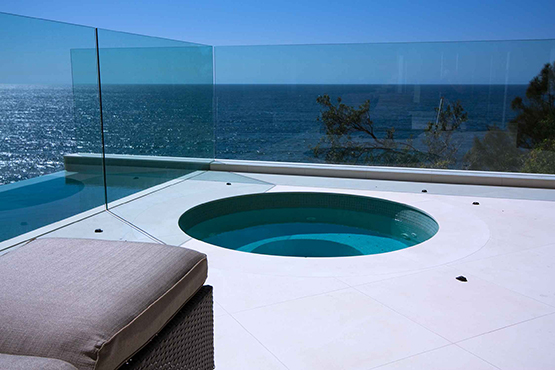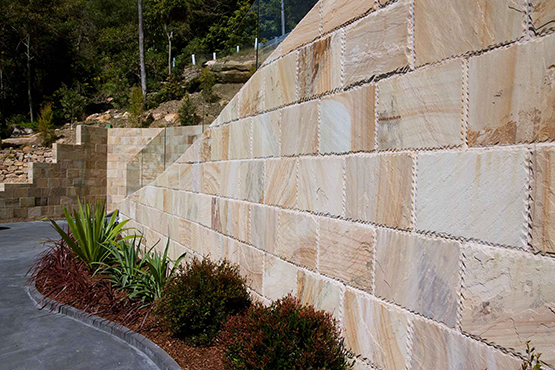 THE PROJECT:
Palm Beach is Sydney's most Northern beach suburb, situated on a long spit with ocean on both sides. This beach suburb is famously known as 'Summer Bay' from the Australian series Home and Away, and boasts some of Sydney's most spectacular homes. 
Homes in this region are particularly vulnerable to the damaging effects of salt, including efflorescence and spalling and require a sealer that can provide long-term protection from this as well as staining. The developers of the new house in Palm Beach used sandstone for the exterior retaining walls and limestone for the terraces and interior floors of the house. These stones are exceptionally porous, and prone to staining and salt damage.
SPECIAL REQUIREMENTS: 
Due to the nature of the project and the surfacing materials used, the developer had some very particular prerequisites for choosing the right sealer:
Superior stain protection and an extended lifespan.

The look and matt texture of the honed sandstone and limestone had to be retained.

Sealer must not affect the slip resistance of the surfaces.

Sealed surfaces should be easier to maintain and clean.

Due to the proximity to the coastline, and the soft, friable nature of the sandstone and limestone, they needed to be sealed with a product which could consolidate these stones and guard against salt attack.
THE STAIN-PROOF® SOLUTION:
OZ-Shine Pty Ltd honed and cleaned the limestone and sandstone surfaces before treatment. First, STAIN-PROOF 40SK Consolidator & Water Repellent, formerly known as DRY-TREAT 40SK™, was applied to the exterior surface to help consolidate the soft stone and make it less prone to salt spalling (salt water enters the stone, the water evaporates and leaves salt crystals just under the surface where they grow over time and break off tiny pieces of the stone). 
STAIN-PROOF Premium Impregnating Sealer, formerly known as STAIN-PROOF Original™, was applied 2 weeks later to add oil stain protection to the super water-repellency of the 40SK Consolidator & Water Repellent. Neither sealer affects the look or slip resistance of the surface, and both bond permanently deep inside the pores, so are not affected by strong alkaline cleaners and do not need to be re-applied. This is backed by a written 15 year performance warranty for the property when applied by a STAIN-PROOF Accredited Applicator. 
---
Tagged : Premium Impregnating Sealer,40SK Consolidator & Water Repellent, Australasia, Residential, Limestone,Sandstone
---