Queensland, Australia Bluestone
Surface Type: Bluestone| Products Used: Color Enhancing Sealer | Completed: June 2016
Applicator: Australia Blue| Email: johrina@australiablue.net | Website: www.australiablue.net | Phone: 0414 858 185
---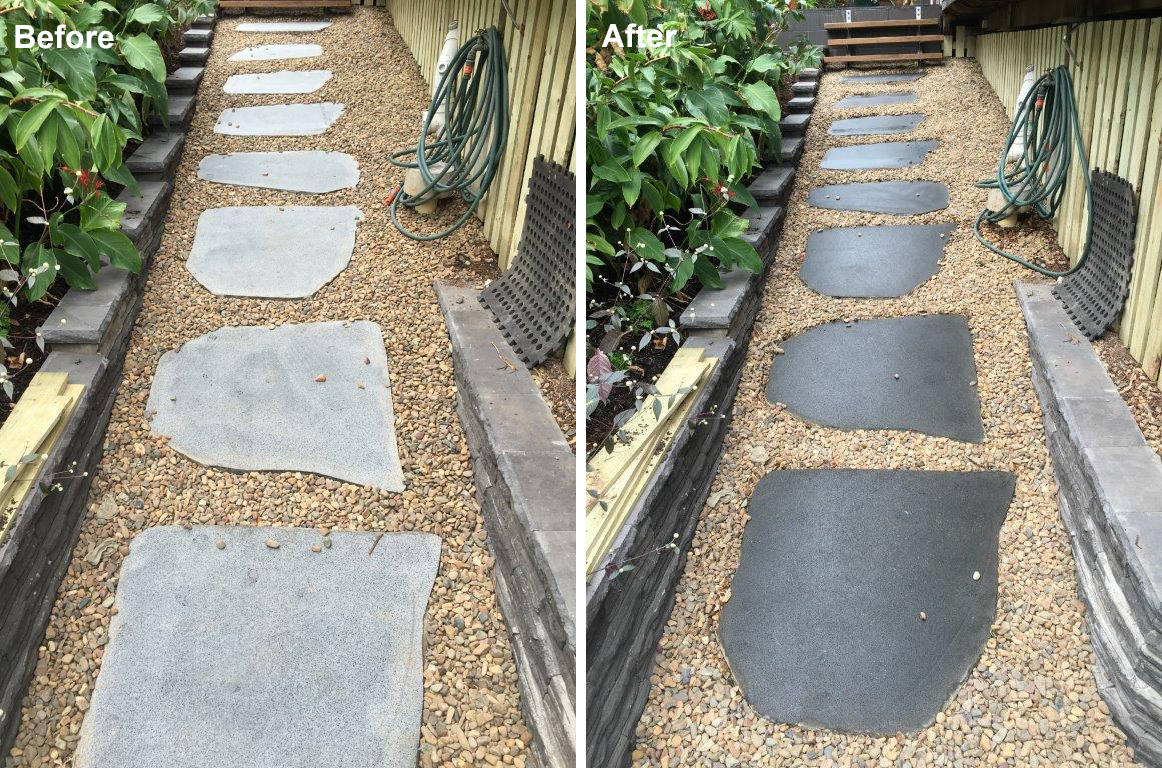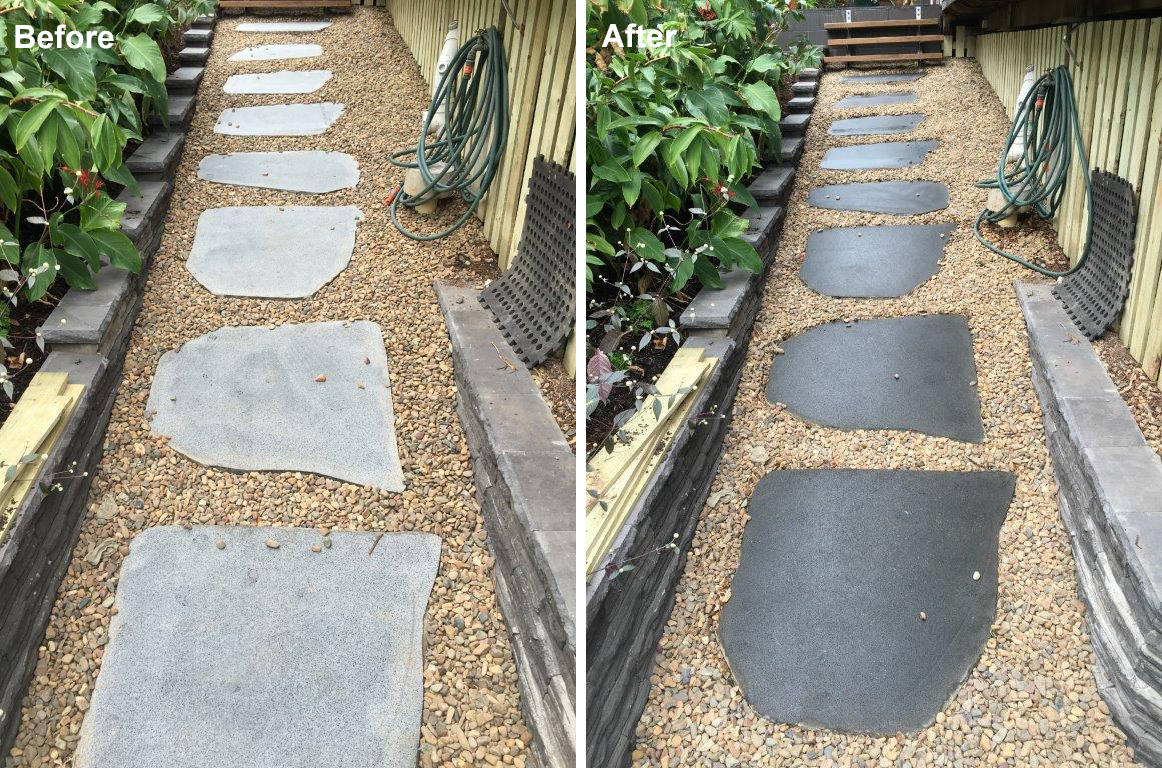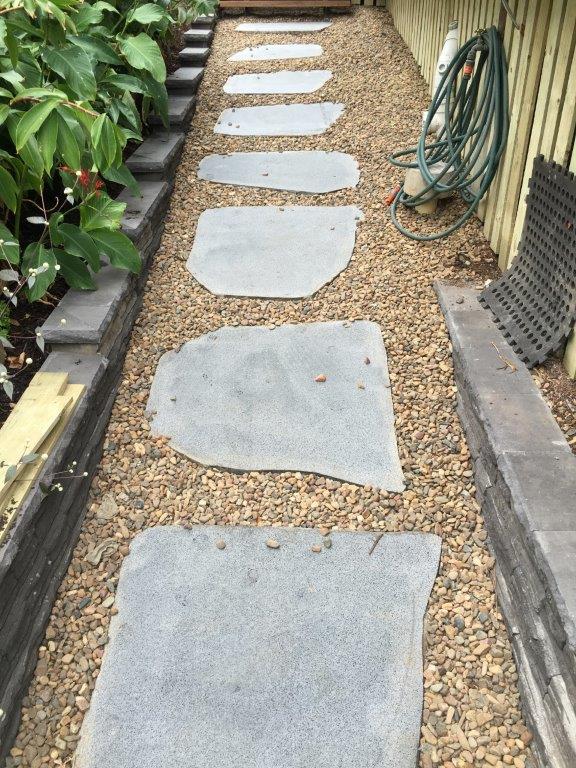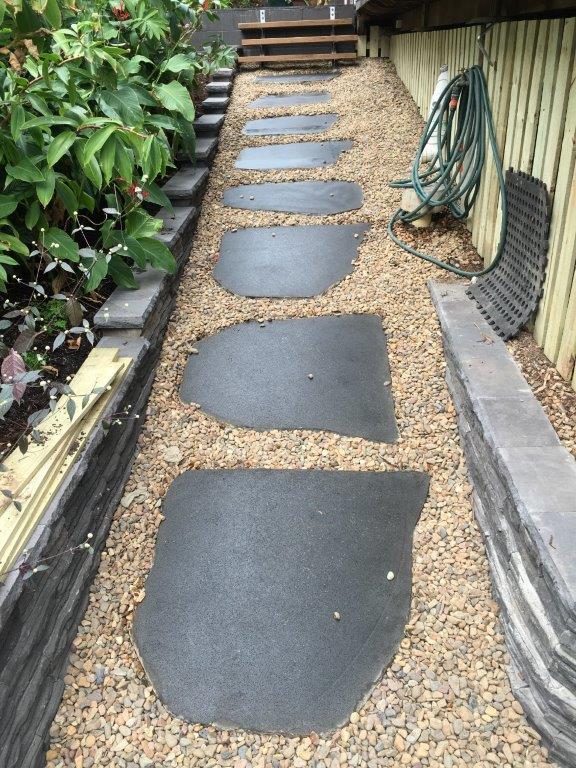 THE PROJECT:
Homeowners in the Clayfield suburb of Queensland, Australia wanted to rid their blue stone of its lackluster appearance and restore its natural beauty by intensifying its color. They also wanted to seal the beautiful stone in order to protect it from water and oil based stains without affecting the slip resistance of their walkway.  

SPECIAL REQUIREMENTS:     
Intensify and restore natural color
Protect and enhance stone
Deep color enhancement 
Super oil and water repellance for superior stain protection
Easy to apply, and able to be reapplied at any time to a clean surface
Retains hardness and wet slip resistance
THE STAIN-PROOF® SOLUTION:
Johrina at Australia Blue recommended STAIN-PROOF Color Enhancing Sealer, formerly known as INTENSIFIA™, for deep enhancement and stain protection. Color Enhancing Sealer is the ultimate combination of enhancer and sealer. Natural stone, masonry and other hard porous materials will have deep, long lasting color enrichment and premium water and oil-based stain protection. A 5-Year PERFORMANCE WARRANTY is offered when IColor Enhancing Sealer is applied by an Accredited Applicator and surface is maintained reasonably, as outlined in our warranty document. It also retains surface hardness and wet slip resistance of porous flooring materials.  
---
Tagged : Color Enhancing Sealer, Australasia, Residential, Bluestone
---