Residential Complex in Sydney
Surface: Sandstone | Product Used: Premium Impregnating Sealer | Completed: 2012
Applicator: BTS Sealing | Email: simon@baileytradeservices.com.au | Phone: 0418 766 327
---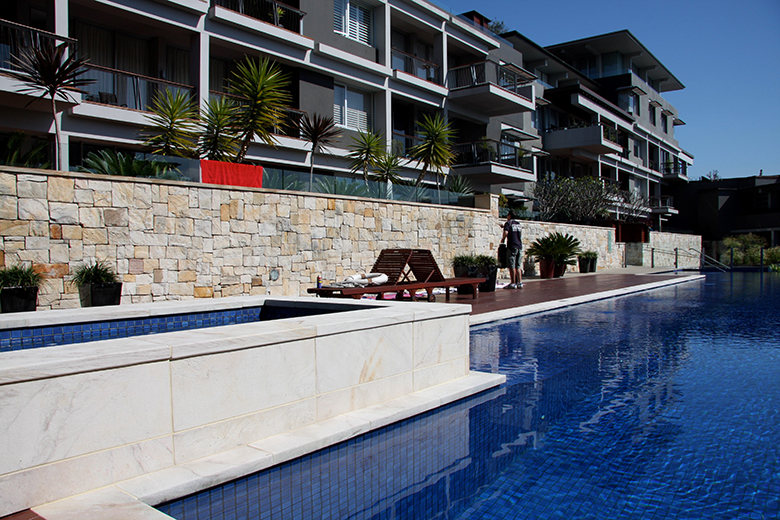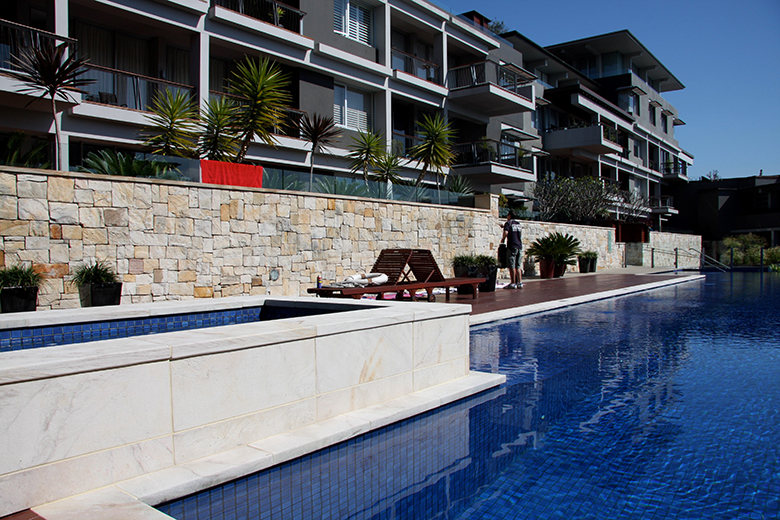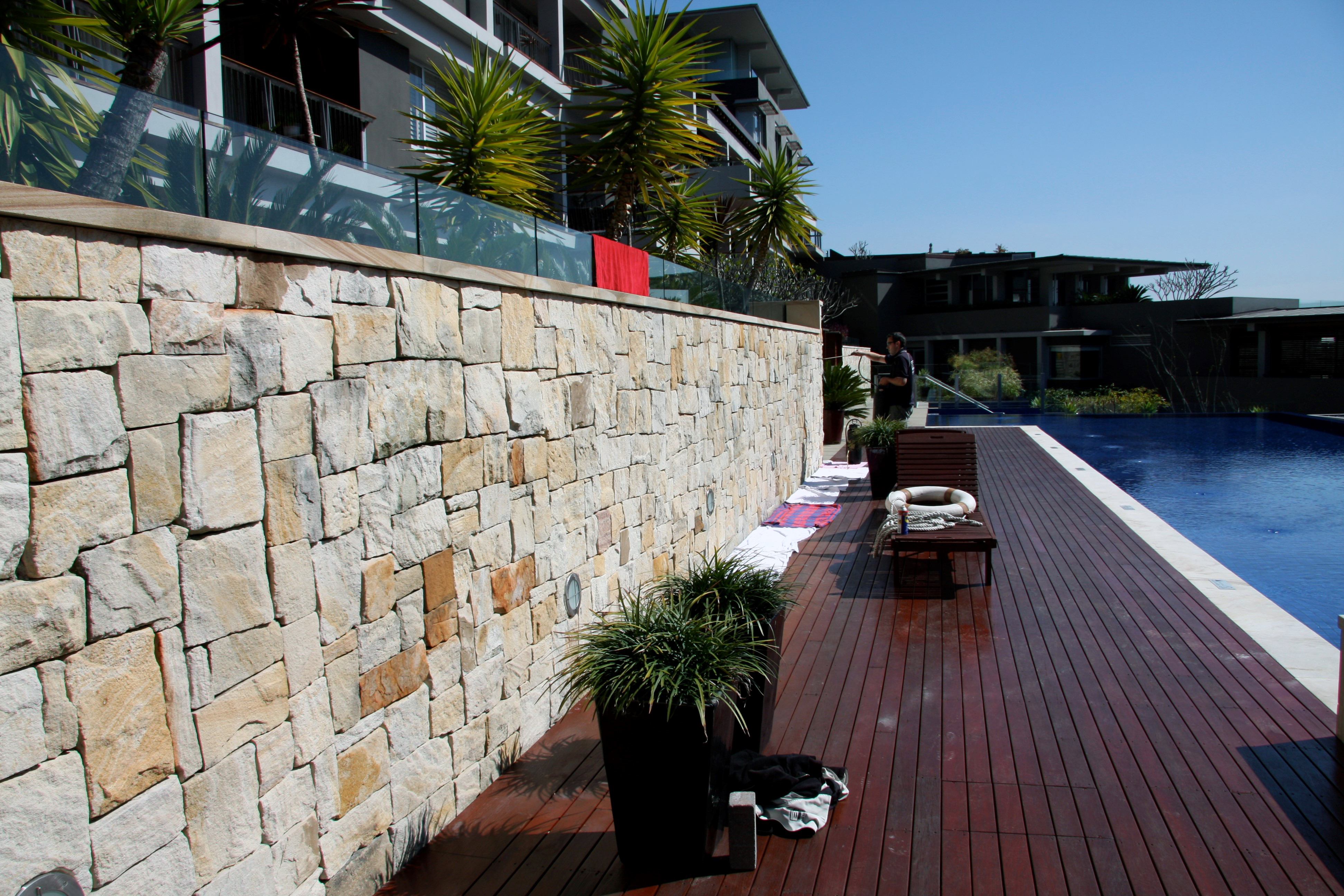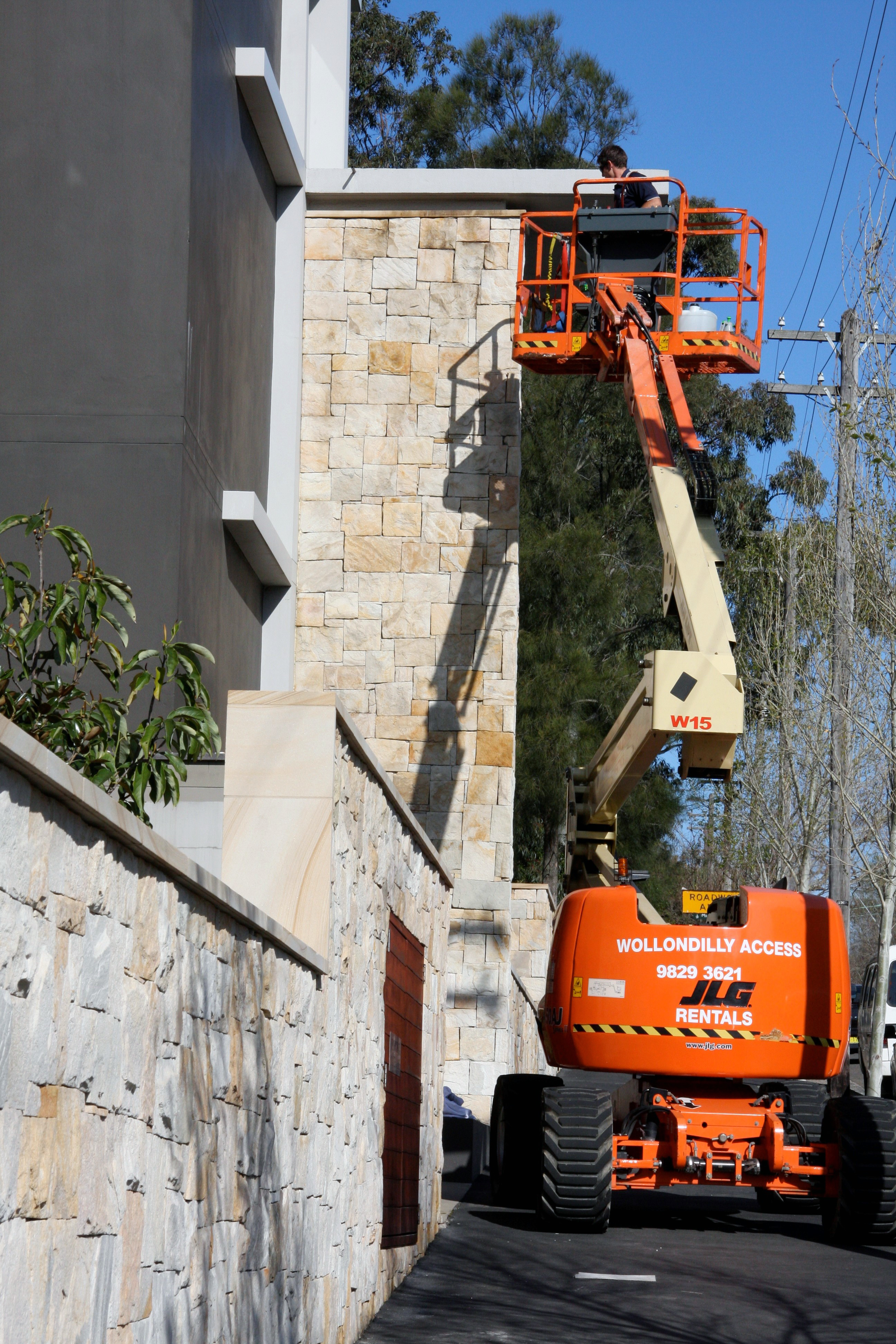 THE PROJECT:
For a residential complex in a premium Sydney area, maintenance of the public area is something that needs to be considered. The client wanted to make sure that the sandstone surfaces in the property are easier to maintain. Simon Bailey from Bailey Trade Services was then given the task to seal 640 sqm (approx. 6400 sq. ft.) of sandstone external walls, and around the pool.
SPECIAL REQUIREMENTS:
Being a public venue and a high traffic venue, the project had a number of specific requirements:
Premium stain protection. 

Sealed surfaces should be easier to maintain and clean. 

Permanent sealer – no need to reseal. 

Material must maintain breathability to minimise water damage. 

Does not alter the natural look of the surface. 

Does not alter the slip resistance of the surface.
THE STAIN-PROOF® SOLUTION:
For this project, Simon assessed the sandstone blocks that were installed and it was one of the harder specimen of sandstone. Considering the large area of the job, the environment, the pools chlorination system, and ease of application, Simon decided to use STAIN-PROOF Premium Impregnating Sealer, formerly STAIN-PROOF Original™, a premium, permanent, invisible impregnating sealer.

Premium Impregnating Sealer penetrates deeper and permanently bonds with the material, providing superior protection against water and oil-based stains and common problems caused by water. The deeper penetration prevents water from entering from outside while letting moisture 'breathe out' from inside the material, keeping the surface dry. By keeping the surface dry, problems such as efflorescence, spalling, mold growth, and dirt build-up can be minimised, making it easier to maintain the surfaces. Premium Impregnating Sealer does not alter the slip resistance of the surface, making it ideal for sealing pool surrounds.

---
Tagged : Premium Impregnating Sealer, Australasia, Residential, Sandstone
---